Marketing Virtual Organizing Services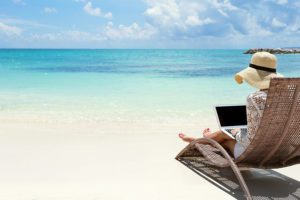 Have you dreamed of becoming a virtual organizer? Of working with clients and collecting income while you relax on the beach? If so, then you're going to need to do some marketing, Marketing virtual organizing services is a must if you want to be successful!
Virtual organizing is a growing trend in the professional organizing industry. More and more professional organizers are adding virtual organizing to their list of services. It is great opportunity for professional organizers to work with clients everywhere from anywhere! However, to the general public, virtual organizing is a new and unfamiliar service. This means that as organizers, we have to get out there and market, market, market virtual organizing so that the public understands what it is and why they need it. In this article, I will give you some guidelines and tips to help you with marketing your virtual organizing services.
While virtual organizing is a great option, it is not necessarily the best solution for everyone. If you want to add this to your services, the first thing you need to do is to create a profile of the type of client who would be a good candidate for virtual organizing. Then target your marketing efforts to clients who fit the criteria. If you offer this as the only option to everyone, you may lose potential clients who really need the hands-on help.
The first thing you need to do is to define your ideal client. Start by asking yourself the following questions:
Who is my ideal client?

Think of some of your favorite clients. What are they like? What types of services do they need? What type of work do you do for them?

Where is this client located?

While virtual organizing can reach everywhere, you may want to start by targeting clients nearby, or in places where there are no other organizers.

Would my ideal client be a good candidate for virtual organizing?

This is important! If you love working with seniors or people who are chronically disorganized, they may not be good candidates for virtual organizing. If these are your ideal clients, then virtual organizing may not be the way to go. Make sure your ideal client is one that would want or benefit from virtual organizing.
Still not sure you know who to target? These are some specific types of clients that I've found to be good candidates for virtual organizing services:
Clients who are hesitant to hire you because of the cost. You can present virtual organizing as a more cost-effective alternative because they are doing the physical work, but are still getting your expertise and direction.
Clients with whom you have trouble coordinating schedules.
Clients who live where there are no organizers, or who are difficult to get to. I have a client who lives on the island of Nantucket. That is not a place I enjoy traveling to in the dead of winter, so we alternate between hands-on and virtual organizing.
Clients who have moved or are moving away from you and still want to work with you. Or, perhaps you're moving away and want to maintain a working relationship with your current clients.
Clients you've worked with hands-on who need some accountability to help them with maintenance. While virtual organizing is not great for chronically disorganized clients, virtual check-ins between sessions can be very effective.
The next thing you need to do is create content for your marketing program. What are you going to say about virtual organizing? How will your present it? The first thing to do is to outline the benefits of virtual organizing for the client, so that they can see how great it will be!
Here are some of the benefits of virtual organizing for the client:
Being able to work with a professional organizer, even if they are in a location where there are no professional organizers.
Being able to work with you. Perhaps you have a specific skill or expertise, or you came highly recommended by someone they know, or maybe your beloved client moved away. Whatever it is, there are clients who really want to work with just YOU and this is the solution.
Being able to save money. They can get the same expertise at a lower overall cost because they are doing some of the work themselves.
Being able to have shorter, more flexible sessions. Most of us have minimum session times for hands-on organizing, so with virtual organizing shorter sessions can be more manageable for some clients.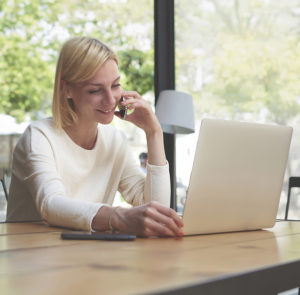 Once you have figured out where and who to market to and have created your marketing content, it's time to start marketing virtual organizing services. Here are six ways you can help with marketing virtual organizing services.
Add a dedicated page to your website that outlines your virtual organizing services. You can even include it on your home page and showcase it.
Write a blog post about the benefits of virtual organizing.
Create a press release announcing this addition to your services. Send to local and national media outlets. There are services that will send it out for you for a fee.
Create a social media buzz about virtual organizing. Offer tips and information, so people can learn more about it. Have a deal or incentive to get people to try it. And don't just do it once, keep plugging it on social media.
Create a newsletter about your virtual organizing services and send it to your list.
Reach out directly to any of your existing clients who you think may be good candidates for virtual organizing. Remember to outline the benefits!
Don't get frustrated if this doesn't take off overnight. It is going to take time to tell the world about this new and exciting way to get organized. The more we work on marketing virtual organizing, the more popular it will become. So, be patient and keep on marketing virtual organizing!
Want to learn more about virtual organizing? Check out my e-course: Virtual Organizing: Organize Anyone, Anytime, Anywhere!
Sarah Buckwalter is a Certified Professional Organizer® with over 16 years of experience running an award-winning organizing business. Nationally recognized as an organizing industry expert, Sarah shares her expertise through speaking, writing and on television. She has appeared several times on the hit series, "Hoarding: Buried Alive" on TLC. Sarah helps fellow Professional Organizers and entrepreneurs achieve success through her online business training and coaching programs at Organizing U.com