Virtual Organizing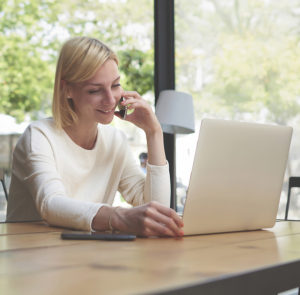 Our Virtual Organizing program gives you the opportunity to work one-on-one with an expert Professional Organizer. Through Virtual Organizing, we will be able to work with you anywhere you are and provide you with expert coaching, advice and solutions, completely customized to your space and needs.
During a Virtual Organizing session, we use Skype or FaceTime to "meet" with you and view your space. We are right there with you! By viewing your space while discussing your needs, we will be able to provide you with specific solutions, coaching,  guidance and support to help you get organized and keep moving in the right direction. We will answer all of your organizing questions and provide custom solutions to help you create a truly organized life.
Virtual Organizing is an affordable option and just a fraction of the cost of working with a Professional Organizer in person…and has been proven just as effective! It's also a great option if you don't have a Professional Organizer nearby. We can help you organize any area of your home, home office or small business. We also offer time management and financial organizing help.
Please contact us today to schedule a virtual organizing session! [email protected]